What: The Doo Dah Surf Parade, hosted by the totally rad Charles Phoenix
Where: Sunset Beach, Pacific Palisades
When: Saturday July 25, 2009, EARRRRLY in the a.m. SCHEDULE HERE
Price: FREEEEE!
Details: "Meet at the bluff for a group paddle out to say goodbye to the aggro attitude and to bring back the stoke that keeps us surfing!" Let's put it this way: the Doo Dah Surf Parade is to the U.S. Open of Surfing as The Doo Dah Parade is to the Rose Parade. The main guideline is this: if you don't have a sense of humor, don't do the Doo.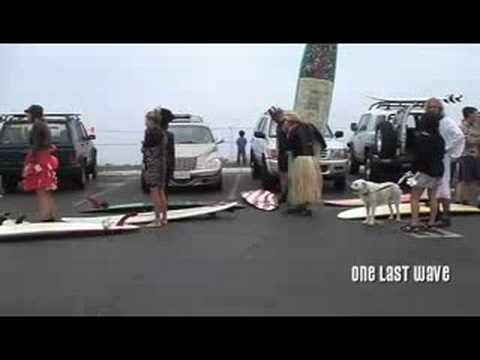 "Back in the Spring of 2002, after a day of frustration at local breaks known for aggro-vibes and hostility, four local Surfers decided the best way to get surfing back to it's pure and fun origins was to go the extreme of laughing at ourselves. Three short months later in June of 2002, over 30 Surfers showed up in costumes rangings from nuns, to business men, to bumblebees. Ever since Doo Dah Surf 2002, each ensuing year has seen attendance double as well as increased recognition from media to documentaries. All proving that the surf community is ready for a day of fun and celebration."
---
Sunday's passing of Bob Bogle, lead guitarist of The Ventures (the "most successful instrumental combo in rock and roll history" according to the Rock & Roll Hall of Fame), has inspired us to pay tribute to what was the original soundtrack for much of Southern California's beach culture, Surf Music. Strange as it seems, as a third generation native Southern Californian who's never surfed and is allergic to the sun… Surf Music is the music of my people. Other folks have this and I have this. There are worse lots to have in life. If it wasn't for the Chuck Berry-on-crack guitar riffs of musicians like The Ventures (who were actually from Washington), Dick Dale and the Del-Tones, Duane Eddy, Link Wray, and even the Bel-Airs, the Beach Boys, and the Surfaris? Well, the Southern California beaches (not to mention the films of Ennio Morricone, Quentin Tarrantino, Robert Rodriguez and Annette Funicello) would've been *much* less groovy and danceable. Let's not even think about a horrible world like that: it totally harshes my mellow, dude. Surf music's awesome. Learn it. Know it. Live it.
So, in tribute to the talents of Mr. Bogle and the wonders of my musical heritage, I present some totally rad music videos. Some vintage… some newer… all awesome. More after the jump. Enjoy.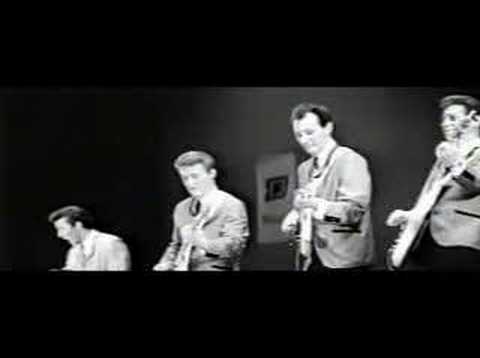 (more…)
---