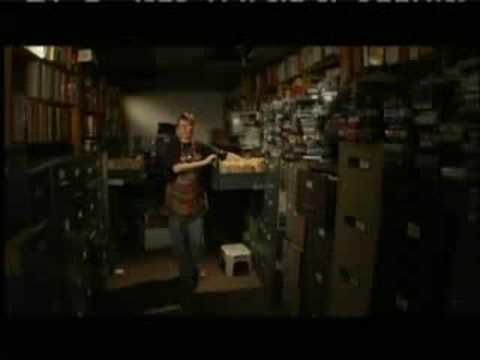 ---
William "Bill" Binder (seen above left, with sons Richard and John circa 1982), who for years ran Philippe's, the Los Angeles eating institution famous for its sawdust-covered floors and trademark French dip sandwiches, has died. He was 94.

Binder, who retired in 1985, died Jan. 28 of natural causes at a care facility in Pasadena, said his son John, who runs Philippe's with his brother, Richard.

"He had a real mild temperament; he always tried to treat everybody with respect," John Binder said. "He had a very, very deep religious belief. He felt we were just so blessed to have the business." (more…)
---
Somehow I missed the sad news that on October 3rd we lost beloved Laura Mae Gross, matriarch of Liemert Park's iconic blues bar Babe & Ricky's and one of the few participants left from Central Los Angeles' swinging days of hot jazz.
Before South Central became famous for violence, its main thoroughfare was known worldwide for glamorous packed nightclubs and swinging ballrooms. As late Saxophonist Art Pepper described the scene:
"It was a beautiful time. It was a festive time. The women dressed up in frills and feathers and long earrings and hats with things hanging off them, fancy dresses with slits in the skirts, and they wore black silk stockings that were rolled and wedgie shoes. Most of the men wore big, wide-brimmed hats and zoot suits with wide collars, small cuffs, and large knees, and their coats were real long with padded shoulders. They wore flashy ties with diamond stickpins; they wore lots of jewelry; and you could smell powder and perfume everywhere. And as you walked down the street you heard music coming out of everyplace. And everybody was happy….

T]here were all kinds of places to go, and if you walked in with a horn everyone would shout, "Yeah! Great! Get it out of the case and blow some!" They didn't care if you played better than somebody else. Nobody was trying to cut anybody or take their job, so we'd get together and blow." (SOURCE)
Open for 45 years, Babe's and Ricky's moved from Central Avenue to Leimert Park in 1997 after financial difficulties, but the club's heart and soul always stayed the same. While she never made much money, Mama nurtured (and fed) generations of Angelenos and provided a safe haven for jazz and blues lovers to network with link minded musicians. Babe & Ricky's remains open without Mama and still hosts their famous Monday night jam session complete with their traditional $10 soul food dinner. (more…)
---
Pierre Cabrol, an architect with Welton Becket and Associates who was the lead designer for the Cinerama Dome and other projects, died Oct. 8 at his home in Los Angeles, his family said. He was 84 and had dementia.

From 1957 to 1987 Cabrol worked for Becket, the noted Los Angeles architect whose designs include the iconic Capitol Records building in Hollywood and the Music Center in downtown Los Angeles. Cabrol, who had worked for innovative architect R. Buckminster Fuller while attending graduate school at the Massachusetts Institute of Technology, used Fuller's geodesic dome concept for the modernist movie palace that opened on Sunset Boulevard in Hollywood in 1963. (more…)
---
His yelling may stop, but he will probably still be surrounded by nurses.
Very soon, we won't have self-proclaimed playboy Gideon Kotzer to scream his bargains in our faces anymore… Crazy Gideon's has announced its final sale and will be going out of business after 35 years. He's crazy, but he's not stupid… no doubt he's hurrying to shut the doors before he CHANGES HIS MIIIIIIIND!!!!!! 
A man clearly filled with entrepreneurial spirit, most Angelenos recognize Tel Aviv-born Gideon as "that guy" on late night television, often straight-jacketed and surrounded by women in nurse outfits as he screams about craaaazy deals in a thick Israeli accent. Gideon's acting chops can *also* be seen at 6:00 in this short film made by "career homeless" neighbor, BumDog… in which he portrays a member of the Jewish Mafia. My personal favorite line in his monologue is: "If you don't give me my money back I'll teach you how the fish make pee pee!!!" Nice touch, Gideon!
Your unique style will indeed be missed, Sir. Godspeed to you.
---
Sometimes I'll start researching an article and then realize someone else has already crafted the post I was about to do. This is one of those times, so rather than re-invent the wheel, let me just say that Flavorpill did a great post on late architectural photographer Julius Shulman this morning. Schulman, who passed away on July 15th at 98, masterfully framed the "California cool" lifestyle as modernism entered the Southland landscape. His photos make me want to sit on an avocado green divan and drink a martini. Yes, I know it's 10am. Your point?
---
Are you actively mourning Michael Jackson still? Did you want to go to MJ's memorial service Downtown… but not enough to actually be one of the 1.6 MILLION people who registered to get one of the 8,750 tickets to the Staples Center? Or perhaps – like me – you just hate HUUUGE crowds of actively crazy people and had plans for Tuesday anyhow so if you'd been chosen you probably wouldn't have even wanted/been able to go?
Well thanks to a few thoughtful souls, you can still own part of the Michael Jackson magic without worrying about your Tuesday plans. Now up for sale on ebay: copies of the MICHAEL JACKSON MEMORIAL NOTIFICATION E-MAIL that was sent to the losers who DIDN'T GET IN. These historic pieces of digital rejection are reasonably priced at "Less than ten dollars" WITH FREE SHIPPING, and there are still more than ten copies available – so act fast! (Screen capture after the jump.)

---
UPDATED 7/12/09:
Something about Bob I didn't know… he was also the first organist for the Los Angeles Dodgers. Nice little blurb about it here.
UPDATED 7/9/09:
A funeral Mass for Bob Mitchell will be Friday, July 10, at 9:30 a.m. at Christ the King Catholic Church, 624 N. Rossmore Ave., Los Angeles 90004 Map Website.
Interment will follow at Hollywood Forever Cemetery, 6000 Santa Monica Blvd., Los Angeles 90038 Map Website.
A Tribute to Bob Mitchell A memorial noonday concert will take place at First Congregational Church of Los Angeles, 540 S. Commonwealth Ave. (at 6th St.), on Thursday, August 13, at 12:10 p.m. Several organists will participate in this program and admission is free to all. More
********

October 12, 1912 – July 4, 2009
---
I sure hope Erik Estrada and Kristy McNichol are feeling healthy. All you 1970s celebs might want to look into getting a thorough checkup soon. Clearly something is in the air and frankly, we're awfully worried about you. It's really bumming us all out. Please be well.
FARRAH FAWCETT (February 2, 1947 – June 25, 2009) – I really love the Farrah commercial below… it's like she's up in heaven with the man of her dreams (who is hopefully nicer than Ryan O'Neal)… sitting in God's hand on a big shaving cream cloud… rest in peace, oh Beautiful Queen of Feathered Hair.
MICHAEL JACKSON (August 29, 1958 – June 25, 2009) – An insanely talented and very troubled human being, wherever he may be I sincerely hope from the bottom of my heart that Michael Jackson has finally found the peace and perfect nose he spent his life searching for. In my living room I have a photo he autographed for me in the early 90s… in tribute, I think I'll go set his photo on my piano and then moonwalk backwards into the kitchen. Sha-mon!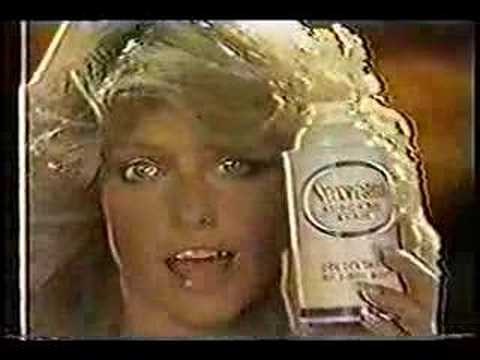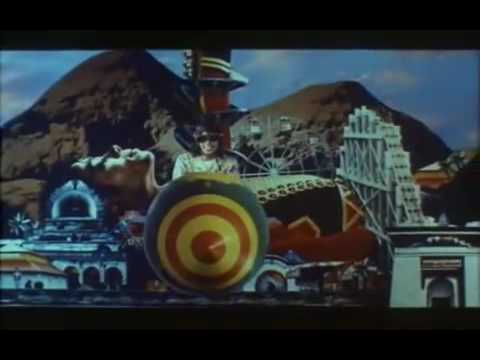 ---

My dad passed away from a heart attack on March 26, 2008. He was a very sentimental guy and after the fact I found out that he'd been going through a big James Taylor kick throughout the entire last year of his life. With that knowledge and also recognizing how difficult this year has been for so many people, this video seems like a perfect sentiment to post today. Have a nice, relaxing Sunday full o' love, Los Angeles. :)
Happy Fathers' Day everyone. And to my dad too. I miss ya, you big goofball. (And yes, I know you think it's "Neat!" that I'm posting your Air Force photo on the internet for the world to see. That's why I do it.)
---
Sunday's passing of Bob Bogle, lead guitarist of The Ventures (the "most successful instrumental combo in rock and roll history" according to the Rock & Roll Hall of Fame), has inspired us to pay tribute to what was the original soundtrack for much of Southern California's beach culture, Surf Music. Strange as it seems, as a third generation native Southern Californian who's never surfed and is allergic to the sun… Surf Music is the music of my people. Other folks have this and I have this. There are worse lots to have in life. If it wasn't for the Chuck Berry-on-crack guitar riffs of musicians like The Ventures (who were actually from Washington), Dick Dale and the Del-Tones, Duane Eddy, Link Wray, and even the Bel-Airs, the Beach Boys, and the Surfaris? Well, the Southern California beaches (not to mention the films of Ennio Morricone, Quentin Tarrantino, Robert Rodriguez and Annette Funicello) would've been *much* less groovy and danceable. Let's not even think about a horrible world like that: it totally harshes my mellow, dude. Surf music's awesome. Learn it. Know it. Live it.
So, in tribute to the talents of Mr. Bogle and the wonders of my musical heritage, I present some totally rad music videos. Some vintage… some newer… all awesome. More after the jump. Enjoy.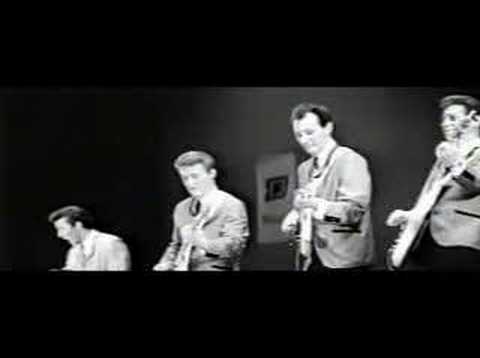 (more…)
---