What: The Doo Dah Surf Parade, hosted by the totally rad Charles Phoenix
Where: Sunset Beach, Pacific Palisades
When: Saturday July 25, 2009, EARRRRLY in the a.m. SCHEDULE HERE
Price: FREEEEE!
Details: "Meet at the bluff for a group paddle out to say goodbye to the aggro attitude and to bring back the stoke that keeps us surfing!" Let's put it this way: the Doo Dah Surf Parade is to the U.S. Open of Surfing as The Doo Dah Parade is to the Rose Parade. The main guideline is this: if you don't have a sense of humor, don't do the Doo.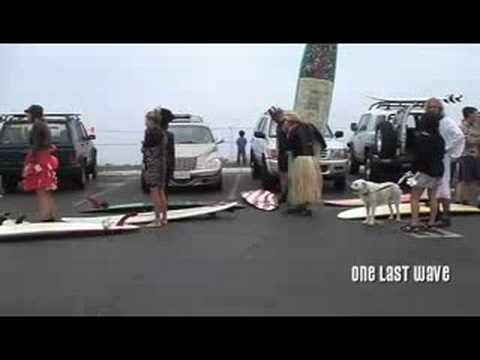 "Back in the Spring of 2002, after a day of frustration at local breaks known for aggro-vibes and hostility, four local Surfers decided the best way to get surfing back to it's pure and fun origins was to go the extreme of laughing at ourselves. Three short months later in June of 2002, over 30 Surfers showed up in costumes rangings from nuns, to business men, to bumblebees. Ever since Doo Dah Surf 2002, each ensuing year has seen attendance double as well as increased recognition from media to documentaries. All proving that the surf community is ready for a day of fun and celebration."
---