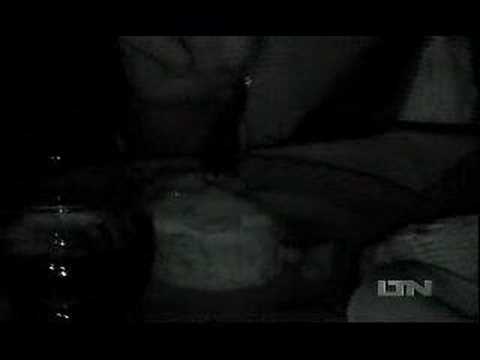 What: Opaque Restaurant
Where: Please note: the restaurant is no longer at the location shown in the video. V Lounge 2020 Wilshire Blvd, Santa Monica (310) 546-7619
Price: Not cheap. You might need to sell a filling or two, but nobody there will be able to see that they're missing.
Details: If you're looking for a unique place to take your favorite person on a particularly special evening (or perhaps you just don't want to see someone's face when you break up with them), consider a blind date at Opaque. Their menu isn't cheap, but you're really not just paying for the food (according to one Yelp reviewer: "Expect to pay $99 each before drinks and tip.  The food is not $99 a plate great, but it is not bad. The experience makes up for it!"). The restaurant's main concept (an idea which began in Germany in 2001) is to serve up fare that is intended to be consumed in pure pitch blackness. Yes, it's exactly as it sounds. The dining room is kept completely light-free, so helping your food find its way from the plate to your stomach will become a bit more of a challenge than you're used to. Quite logically, the waiters are all blind so the lack of visibility doesn't bother them one bit. I must confess, I'm not exactly sure why there's a dress code, however…
---