Sorry we haven't been posting on our WordPress site as much lately, we've been overwhelmed with all sorts of stuff including events and moderating our Facebook page (210,000 fans now… and still growing!). But be assured we haven't forgotten about you non-Facebookin' folks, though! We love you! :D
So I digress… we've been digging up (and ON!) old Sunset Strip found footage lately and thought you might appreciate this supergrooviness of the video below… 'cuz it's a gas. (And by the way… who else misses seeing the giant Rocky and Bullwinkle rotate in front of Dudley Do-Right's Emporium!?)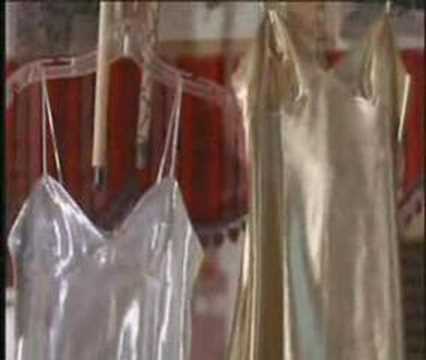 Belinda and Charles Lange opened their boutique on the Sunset Strip one block west of Pandora's Box, next door to The Fifth Estate in 1966. During the Summer of Love. Belinda, the designer, brought to Hollywood custom made micro mini skirts, backless, bra-less, cut on the bias knit dresses. After trying on any one of the Belinda designed dresses, the customer could order another one in any fabric or color and pick it up within an hour because everything was made there at the shop. Featured in Vogue Magazine and modeled by Cher. Clients included singers Cass Elliot, Tina Turner, Carole King, Petula Clark, Barbra Streisand and Liza Minnelli.
---
This Sunday April 10, CicLAvia and the City of Los Angeles will be working together to create a special car-free day for Angelenos! 7.5 blocks of city roads, from Hollenbeck Park in Boyle Heights all the way to LACC, will be blocked off and dedicated to bicyclists, pedestrians, skateboarders, roller skaters, and scavenger hunters in free t-shirts! If you scroll down, the latter could be you! :)
A little about CicLAvia: "Inspired by Ciclovía, the original, weekly street closure event in Bogotá, Colombia, CicLAvia opens LA streets to pedestrians and bicyclists, creating a temporary web of public space on which residents of Los Angeles can walk, bike, socialize, celebrate and learn more about their own city. On 4/10/11, 7.5 miles of roadways will temporarily close to car traffic and open for recreational purposes. From Boyle Heights to Downtown, MacArthur Park to East Hollywood, CicLAvia encourages Angelenos to not only make active use of their streets, but to rediscover the roadways and neighborhoods that too often go unnoticed in a car. Help open LA's streets… take part in the second CicLAvia on 4/10/11."
We will be doing two scavenger hunts in Little Tokyo this Sunday… one will be a bit harder, with clues in the form of aiku that point to locations. The second hunt will be for families, with photos and clues of places and things you must try to locate. To participate, teams of 2-4 must check in at the FamilyFinds table between 10-11am, which will be located in the courtard in front of the Japanese American Museum. The hunt will officially begin at 11am and finish by 2pm. If you'd like to do advance sign-up, please fill out this form (you still must check in to get your clues). General rules for the hunt are at the bottom of this post.
---